"We Connect Amazing People with Fabulous Properties"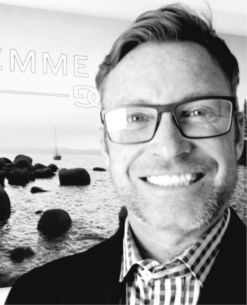 GEMME GROUP was founded in 2003 by David Gemme (Gem). Our mission is to list and sell the finest properties throughout the Lake Tahoe and Truckee regions. We represent a wide range of properties from Lake Tahoe Lakefronts and Luxury Ski Resort Properties to Distinctive Golf and Acreage Estates as well as Luxurious Town Homes and Condominiums. Our approach is grounded in a highly personalized level of service, "The Best in Luxury" branding with Oliver Luxury Real Estate and our global affiliation with Christie's International Real Estate.
Thinking of Selling? We offer a highly integrated marketing platform that exposes your property with primary placement in print media and web based applications. We strive to emulate the highest quality in everything we do. Our success is garnered by attention to detail, stimulating curiosity and interest through our photography and media applications and networking with agents and offices throughout California and around the world.
Thinking of Buying? David began his real estate career almost 20 years ago while building waterfront estates along the shores of Lake Tahoe. Since that time he has crafted a boutique style brokerage known by word of mouth and referrals as the Gemme Group. Our passion begins with a diverse understanding of luxury resort real estate and ends with the successful purchase of your dream Tahoe or Truckee property. Whether you're here for a few years or are seeking an estate to hand to your grandchildren, we can help.
Thinking of Renting? We are now brokering vacation, ski lease and long term rentals. Our rates and programs are flexible to meet your needs. We would be honored to introduce you to our network of contractors, property managers and professionals to watch over your house and manage your investment.
We look forward to helping you or someone you love. Feel free to call, text or email us anytime.
Kind Regards,

David Gemme (Gem)