Transworld Business just published this article last week on Squaw Valley/Alpine Meadows and Andy Wirth's plans to develop an on-site Energy Storage System, in partnership with Tesla!
A very interesting read and concept for a ski resort, we'd love to hear any input you've got!
Reposted here from Transworld Business–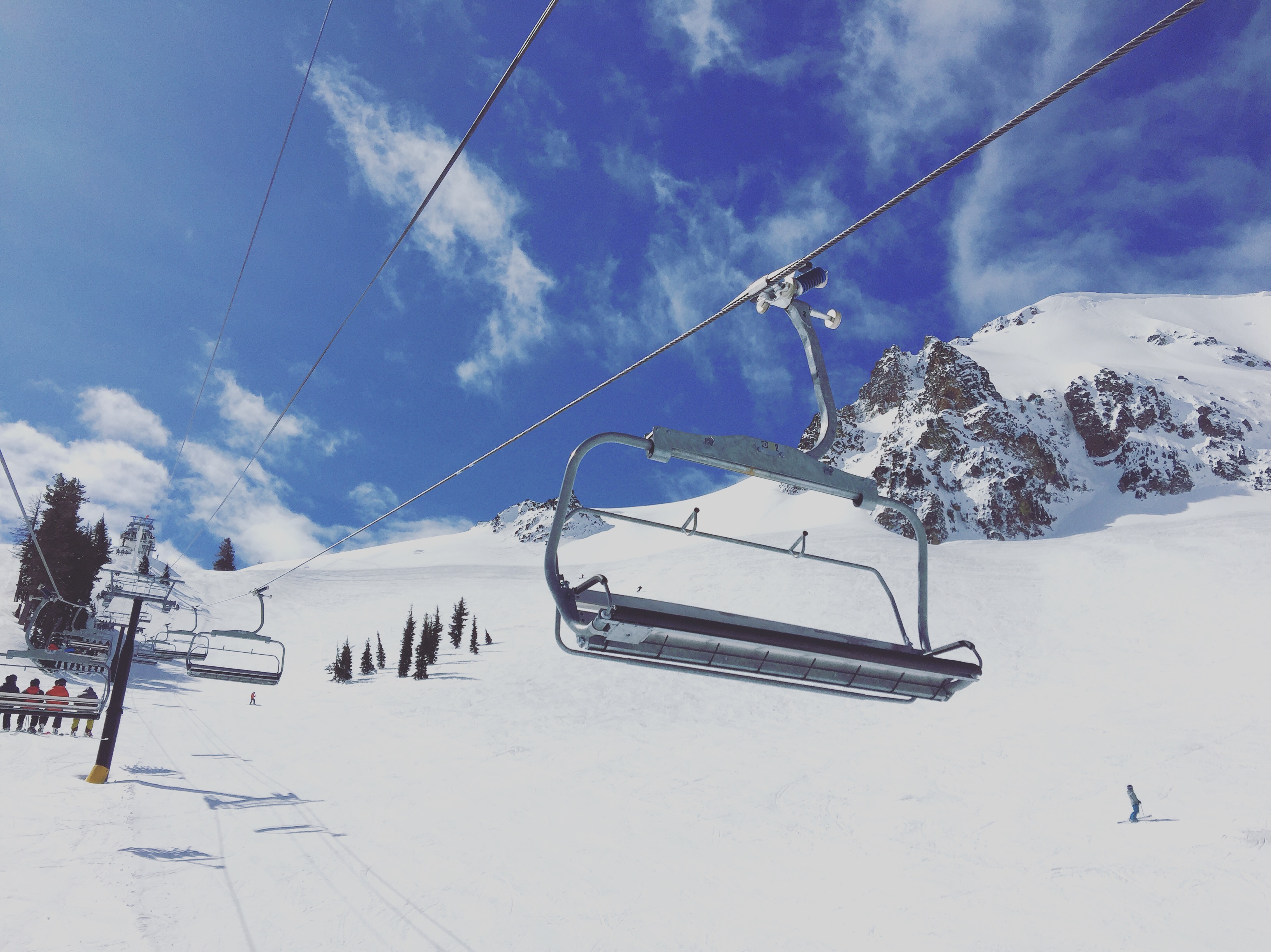 HOW SQUAW VALLEY'S PARTNERSHIP WITH TESLA MAY BE THE BEGINNING OF A NEW ENERGY MODEL
By Jake Black
Squaw Valley Ski Holdings is changing the dichotomy between environmentalism and business. CEO Andy Wirth is turning the two common oppositions into a symbiotic relationship. In part one of this story, we saw how Wirth worked with Squaw's energy provider, Liberty Utility, to remove coal from its grid, benefiting not only Squaw Valley and Alpine Meadows ski resorts, but also the surrounding community connected to Liberty Utilities.
In 2010, Liberty spun off from a much larger company, NV Energy, the leading utility provider in Nevada and parent company to North Valmy coal plant. As Wirth puts it, "NV Energy and Liberty could not be more polar opposites. Liberty is progressive, thoughtful, and engaging while NV Energy is kind of a classic utility company built out of the '70s and '80s." Although Squaw Valley Ski Holdings worked with Liberty Utilities to change its grid, NV Energy still uses the North Valmy coal plant to power much of the region.
Meanwhile, Squaw is making strides toward a more sustainable future by partnering with forward-thinking Tesla. Widely recognized for its fully electrical vehicles, the Palo Alto, California company is also at the forefront of battery storage and production—which is key to Squaw's plan of developing an onsite micro-grid. The resorts are not only looking to deploy a solar array at their base, but also looking at developing, with help from Tesla, a utility-grade energy storage system.
Under this new system, renewable energy production and local energy storage will be combined for maximum efficiency, Squaw explains.
To break it down even further: the most efficient way to use energy is to create and store electricity at the source. The further a distance electricity needs to travel, the less efficient it is. Often, power plants are located so far from our homes that we lose about two-thirds of the energy produced before the electricity reaches our neighborhoods, increasing the amount of fossil fuels we must burn to fulfill our demands.
Squaw's planned microgrid model will reduce energy usage altogether, lowering energy bills, and decreasing its carbon footprint by 30-60%.  Not to mention. the microgrid will increase the stability and reliability of electricity, removing the chances of an energy blackout.
"When we [Squaw] are running forty chairlifts, knowing we have reliable energy is really important," Wirth explains, chuckling.  While the details of this microgrid are still under wraps, much of what the companies are planning has never been done before in any North American mountain town. "This isn't the Jetsons," Wirth jokes, "this is not future conditional, 'we hope we are able to do this in ten years'. We are working as we speak on engineering and developing renewable [energy] coupled with energy storage." The technology to create this energy grid is here now, although it is still to be determined when this new energy system will go live.
While Squaw Valley, Tesla, and Liberty Utilities look forward to the future, the state of Nevada has been forced to take steps backwards. In 2015, the current Senate and House of Representatives passed a five year extension tax credit for wind and solar. This extension incentivizes Americans towards renewable energies by offering competitive rates with fossil fuels energy prices. Meanwhile in Nevada, the Public Utility Commission (PUC) made a decision that retroactively disincentives solar energy installation and use. As of January 2016, the new rules came into effect, which not only increase the cost of energy to customers with rooftop solar systems by 40%, but also reduces net metering credits for excess energy creation from solar systems. Net metering is used to measure excess energy created by consumers though unused on site which is then cycled into the grid for use elsewhere. Over the next five years these rates will continue to rise. This decision from the PUC makes its more expensive to have solar panels at home.
Back at Squaw Valley, Wirth is working to apply his learnings with Liberty Utility to the big picture in Nevada. Although the resorts are in California, they are subject to the actions of Nevada's PUC due to the zoning of its energy grids.
"On one hand you have forward thinkers like Tesla and Liberty Utilities catapulting forward, while on the other hand you have NV Energy and the Nevada PUC taking large steps backwards—it is the tale of two regions, the past and the future," says Wirth.
Too often success is achieved no matter the cost, but in this case Wirth recognizes that success and environmental stewardship cannot exist without each other.  For both to succeed they must take on the energy discussion in Nevada, and part of that is working to get the North Valmy coal plant taken offline.
Wirth and Squaw Valley are not alone. Many individuals and businesses have spoken out against government affirmed monopolies' actions (NV Energy) or lack thereof. In the coming months, Wirth will be meeting with Nevada Governor Sandoval to pitch for change, much like he did with Liberty Utilities. Besides the belief that coal plants hurt the environment, Wirth also sees it as bad for the economy.
"When this region uses the North Valmy plant to operate we import coal and natural gas to fire the energy grid in its current structure." he said. "Really what we are doing is substantiating the economies of other states, and perpetrating what can only be described as a crime against our community by continuing to operate that plant."
It is all interconnected, Wirth points out. In doing so it not only provides jobs within the community, it doesn't have all the externalities that perpetuate a vicious cycle of pollution, destruction, and carbon dioxide in other communities. "It has everything to do with fiscal sustainability, fiscal growth, and fiscal responsibility which also has to do with environmental sustainability and environmental responsibility."  Thus perpetuating the harmonious relationship between business and the environment.
Squaw Valley wants to be on the forefront of the movement, and believes it is not just the right thing to do, but the most financially responsible decision they can make for their businesses and community. In this case, Squaw sees its goal to reverse the PUC's decision against rooftop solar metering costs as interdependent with the potential to shut down the North Valmy coal power plant and replace it with a renewable energy grid. Wirth sees this as the only way to create systemic change that would benefit the economy, the equity of people, and the environment—in other words, true sustainability.
While there's no one-size-fits-all utility company, and some providers may be more progressive than others, they are all businesses and businesses must fulfill the demands and needs of their consumers and shareholders or they will perish.
Almost all ski resorts have multi-million dollar electric bills, making their operations some of the biggest customers to many utility providers. Within this equation, Wirth sees hope: "When we take those bills to the utility provider and say hey look, I am a customer and I need you to reconsider these facets now, it can create systemic change."
As ski resorts, brands, businesses, and individuals, anyone can use their electric bill—or their general purchasing power, for that matter—as leverage to demand change. Wirth, and his partnership with Liberty Utilities and work with Tesla, proves that the smallest ideas and discussions can lead to a ripple effect of changes for the better.
Read more at http://business.transworld.net/features/think-big-part-2-a-tale-of-two-regions-squaw-valley-liberty-utilities-sustainability/#U700PxPfr3oV2QT2.99