As the snow has melted away in Lake Tahoe and fire season is rapidly approaching, it is time to start thinking about prepare for a wildfire. You can never be over prepared for when disaster strikes. This year we encourage all residents around Lake Tahoe do the following:
Sign Up for Emergency Notifications – Emergency notification systems are used by county emergency managers to send a prepared message via text, email or telephone to people in the affected area. Most systems will allow you to enter multiple forms of contact information, such as home phone number, cell phone, work phone and email address. To register, click the buttons below for your County:
Have Fire Action Plan – Think of it this way, if you had to leave your home in 30 minutes or less, what would you grab and throw in your car if your house or estate is threatened to burn down. Be sure all of your smoke detectors are in working order, your vehicles have gas or there is a spare gas can in the garage and you have a grab-and-go bag that contains water and snacks in case you get stuck in traffic while your community is evacuating.

Have a resource file located off-site or in the cloud – If you haven't already, I would scan all your birth certificates and make copies of your passports, driver's licenses and other identification. Use a central password sheet with either links to all your insurance policies (especially home and auto), financials, deeds, titles, etc., or have them scanned to the cloud for ease of access and positioned in a way that you can prove your case without the hard copies in hand. The old-school method would be to have them in a fire/gun safe or safety deposit box at your local bank. Remember if your house catches fire your safe should be waterproof also.
Check your insurance policies replacement cost on your policy – This is really important, especially since we are at the top of the real estate market and the cost of building has skyrocketed over the past couple of years due to inflation, supply chain issues and labor shortages. Currently in Lake Tahoe, to replace most homes the average cost for a nice home would be between $750-$900/SF. To help you leverage this point, we have included for you some of the recent sold in your neighborhood to give you an understanding of the progression of the market since you purchased your home.
IMPROVE YOUR DEFENSIBLE SPACE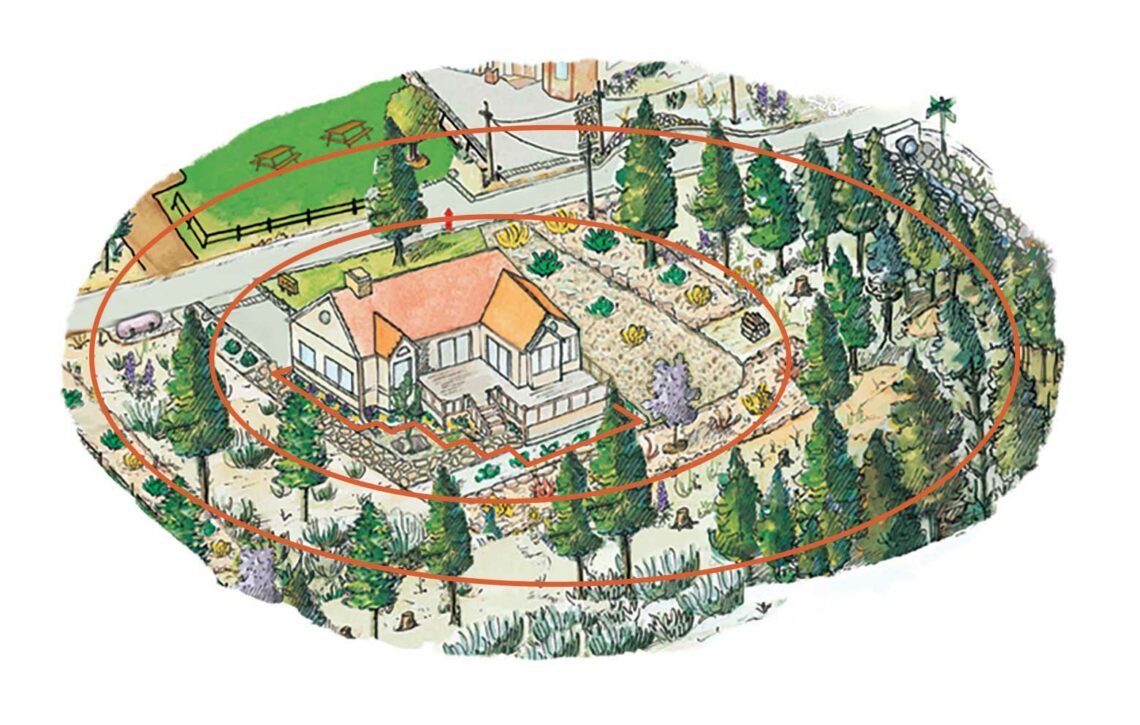 Regular management of the plants and trees around your home will help reduce the threat of a wildfire. Below we have provided links to publications that will assist you in planning ahead. Click on the topics below to see more information.
REQUEST DEFENSIBLE SPACE INSPECTION & CHIPPING
Below is a breakdown of Lake Tahoe and the fire districts. Contact the appropriate Fire Department to request a Defensible Space Inspection and chipping.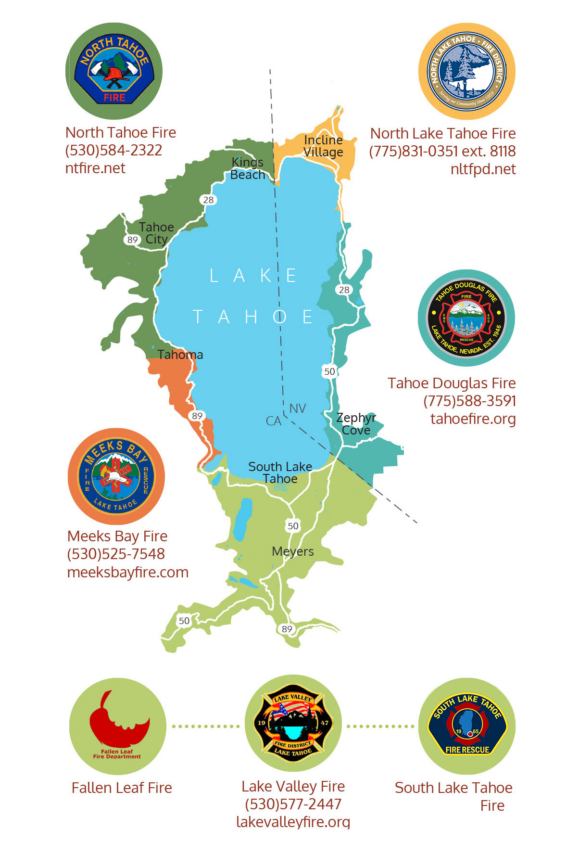 Content and images provided by University of Nevada Cooperative Extension & Tahoelivingwithfire.com
Photo by Matt Howard
For more wildfire threat reduction tips, go to www.livingwithfire.info