Clarity levels at Lake Tahoe in 2015 declined in both summer and winter, due in part to warmer waters, according to researchers at the University of California, Davis who have studied the lake for the last half-century.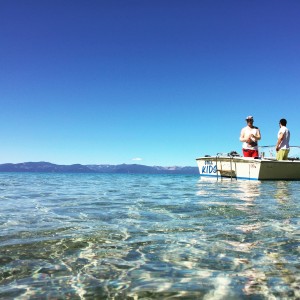 Data released by the UC Davis Tahoe Environmental Research Center and the Tahoe Regional Planning Agency reported the average annual clarity level for 2015 at 73.1 feet.
This is a 4.8 foot decrease from the previous year but is still over 9 feet greater than the lowest recorded average of 64.1 feet in 1997.
The declines are not considered to be part of a long-term trend. They are part of the year-to-year variability that has always characterized conditions at the lake. The record indicates that Lake Tahoe's long-term trend of decline ended about 15 years ago. Since then, clarity has hovered around a value of 71 feet. Read more 
HERE.