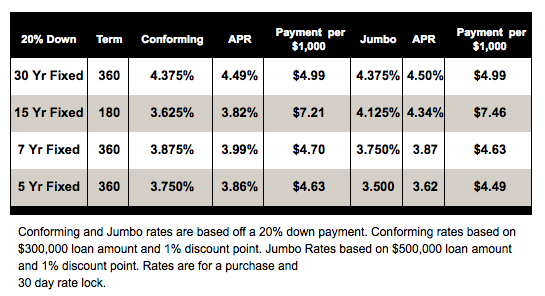 On little news and light trading, mortgage rates ended the last few days of 2016 a little lower, reversing some of their recent rise. The economic data released this week had little impact.
Despite the rise in mortgage rates since the election, there are many reasons to be optimistic about the housing market and overall economic activity heading into 2017. This week's release by the Conference Board of the consumer confidence index is the latest. On Monday, the index revealed that consumers are more confident about their future than at any time in the last 15 years. Low unemployment, rising wages, record stock market values, home price appreciation, and expectations of growth-friendly policies from the Trump administration are contributing factors.
Even though inventories of homes available for sale are at very low levels, home sales are ending 2016 at the highest levels since the 2008 recession, and demand from home buyers remains high. In addition, there is reason to be optimistic that home builders may pick up their pace of construction next year. A December survey of home builders showed a surge in optimism since the election. Single-family housing starts and building permits are near multi-year highs. Confident consumers and home builders are solid reasons to look for continued improvement in housing market activity next year.
Week Ahead
Looking ahead, the ISM national manufacturing index will be released on Tuesday. The Minutes from the December 14 Fed meeting will come out on Wednesday. The ISM national services index will be released on Thursday. The next Employment report will come out on Friday. As usual, this data on the number of jobs, the unemployment rate, and wage inflation will be the most highly anticipated economic data of the month. Mortgage markets will be closed on Monday in observance of New Years.
Newsletter write up brought to you by Danny Ponder, BANC Home Loans. Danny.Ponder@banchomeloans.com