November 03, 2016
The Placer County Board of Supervisors will hold a special public hearing Tuesday, Nov. 15, in Kings Beach to consider approval of the proposed Village at Squaw Valley Specific Plan.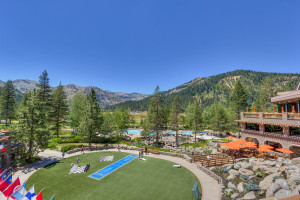 The hearing will begin at 9 a.m. at the North Tahoe Event Center, located at 8318 North Lake Boulevard.
The Placer County Planning Commission recommended approval of the project at their Aug. 11 hearing. The board of supervisors has the final say on the plan's approval.
Under the plan, 94 acres in Squaw Valley would be transformed into a destination resort village offering numerous resort residential lodging options and amenities. Up to 850 units with a maximum of 1,493 bedrooms would be developed. The plan includes new hotel, resort residential, retail, restaurants and bars, entertainment and public and private recreational facilities. Also included would be the Mountain Adventure Camp, an indoor and outdoor recreation facility