Squaw announces 36 cumulative inches from this last storm, and commitment to operate as late into Spring as they can!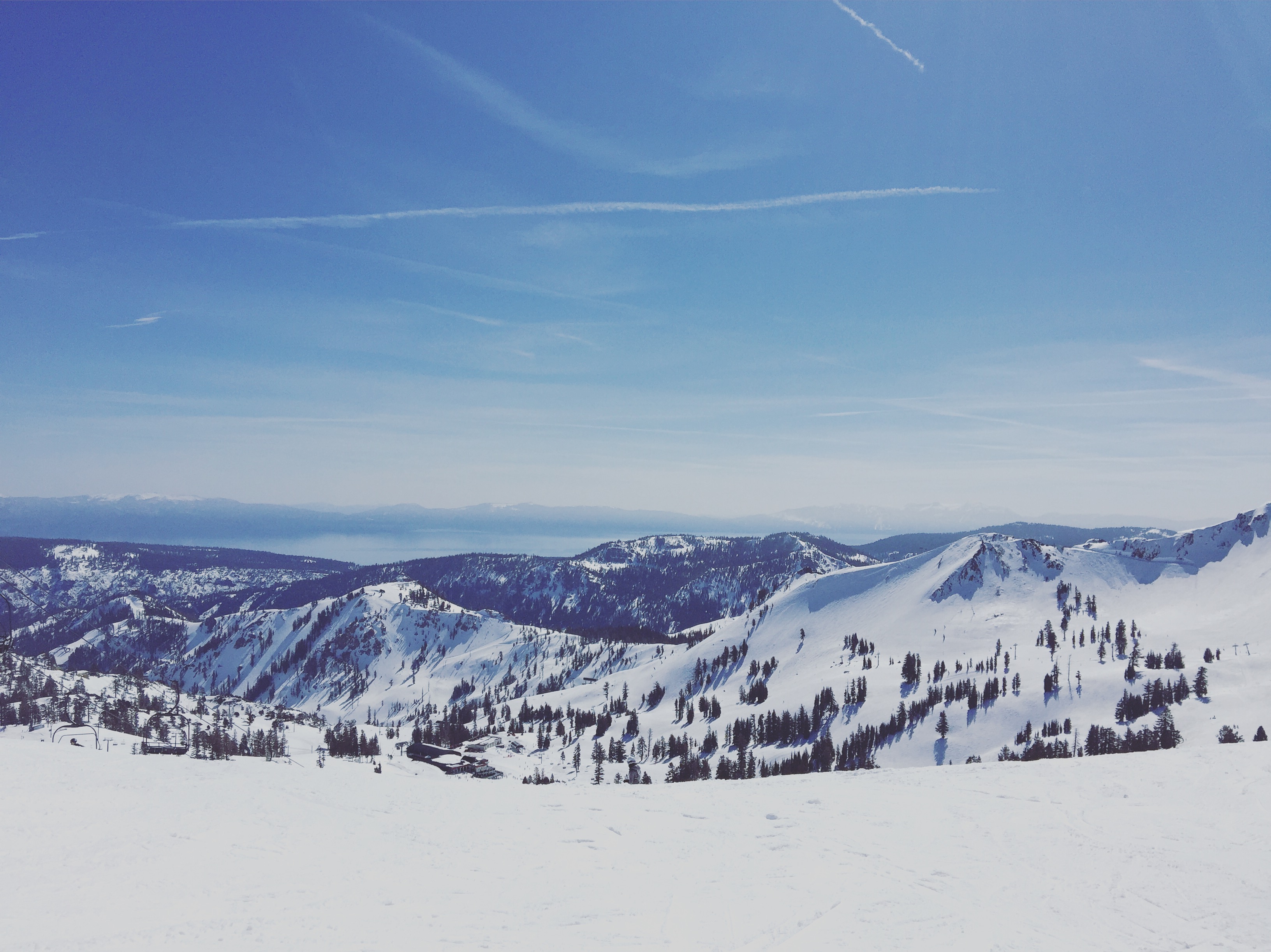 Yesterday March 15, 216 was all-time. While it has unfortunately rained Sunday night into Monday morning, essentially RUINING 3+ feet of fresh snow in Lake Tahoe, and Monday saw nearly all wind-hold lifts at most of the ski resorts, so Tuesday morning made for a day of redemption.
The Squaw parking lot was full by 9:30 am yesterday. Not a single parking spot, and overflow parking was beginning to fill up. People were parking on the street… it looked like it was going to be mayhem. Luckily nearly EVERY lift was open. Granite, Emigrant and Silverado were closed until 1:00 pm or so, when Granite and Emigrant did finally open up. Ski patrol kept bombing Granite face for a while, and lower down towards Silverado for the rest of the day. Random booms filled the air space, shocking all those relaxing under the sunny skies.
With nearly the entire mountain open, lift lines weren't too bad, especially considering the fact the parking lot was at capacity! It was a day of adrenaline and excitement. Hoots and hollers and grins all around.
Weather did get quite warm by the afternoon, and the snow started to soften up a bit. Nothing a little wax and tune wouldn't help!
The Palisades were open early, which of course made for some awesome spectacle! Cheers to everyone who got up there and made it happen! Keeping the Squaw tradition alive.
With a little more snow in the forecast by this weekend, Lake Tahoe is looking at another refill, and hopefully many more to come!
Here's to Miracle March!