FALL NEWSLETTER!
My Dear Friends, Clients and Colleagues,
I read this authentic quote from one of our founding fathers this week…
"Democracy is two wolves and a lamb deciding what to have for lunch. Liberty is the well-armed lamb contesting the vote" – Ben Franklin
Please remember after leaving the rule of England, our founding fathers saw strife and difference of opinion as a strength, not a weakness for our country. I laughed when I read this quote, because I believe that nothing can sum up 2020 better. Strategically, we are all having to adapt and our real estate market is a reflection of this paradigm shift within our culture. I am thankful for this tenacity within our country and our ability to adapt. I'm thankful for this beautiful place I get to call home. I am cautiously optimistic that somehow through this bizarre year we are truly going to grow into a stronger nation.
As you all know by now, Lake Tahoe has been one of the many communities that people are gravitating to in great numbers. Our community has experienced the biggest real estate boom that I have witnessed in my 17-year career as a broker. With inventory tight and telecommuting to tech jobs the new norm, I believe we are going to see continued growth and consistency in our market well into 2021. We are currently experiencing the tightest inventory we have seen in decades and in both states California and Nevada, we have seen a 23%-27% price jump since the beginning of the year. Listings (if priced in the market) are seeing multiple offers and buyers are actively trying to get in. The entry level homes have been wiped out by second home entry level buyers, the luxury market is very strong and there are many mega estates on the lake now being offered for the first time in decades.
For our Buyers – It's worth spending the time to position and be perched and ready to offer quickly as inventory is not sitting long and there is a ton of pent up demand.
For our Sellers – I have never seen a better time to sell your estate or property. So stay tuned and if you have been considering selling, let's start a dialogue and see if now is a good time for you to reposition your assets and navigate these changing times.
It's my hope moving into winter, that we can forge ahead and successfully navigate these changing times with style, grace and collaboration.
"A generous heart, kind speech, and a life of service and compassion are the things which renew humanity." – buddha
This month, due to the loss of Nate's grandfathers who died of prostate cancer and his cousin who had testicular cancer, we have adopted the foundation known as MOVEMBER which is focused on men's health and cancer research. I wanted to formally invite you to grow a mustache on your lips and join us in this awkward yet rewarding endeavor. We welcome you to join us by tagging us in your goofy moustache pictures on instagram @DavidGemme
Kind Regards, David Gemme
WINTER IS QUICKLY APPROACHING, CLICK BELOW TO VIEW LOCAL REOPENING PROCEDURES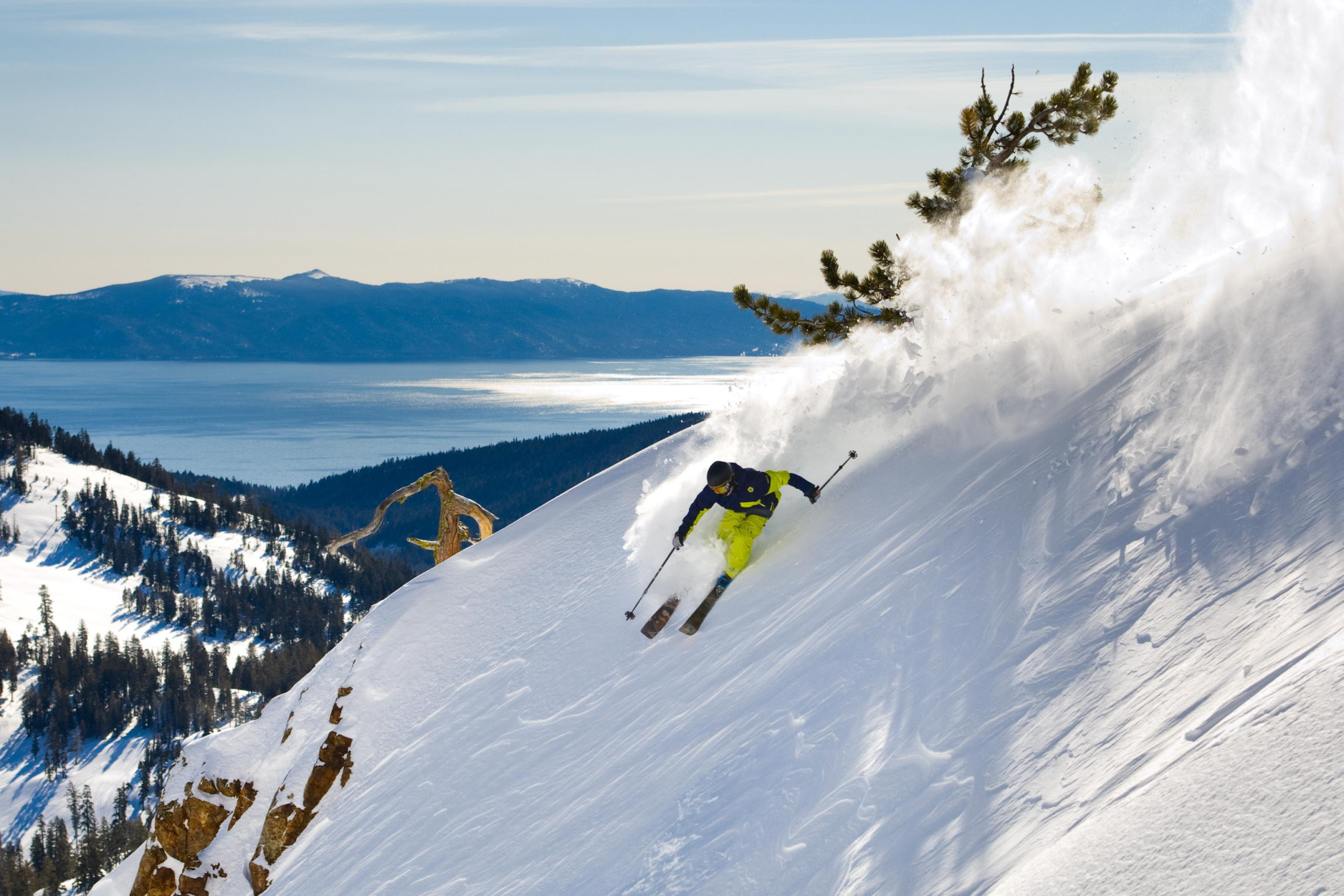 HEAVENLY | NORTHSTAR | KIRKWOOD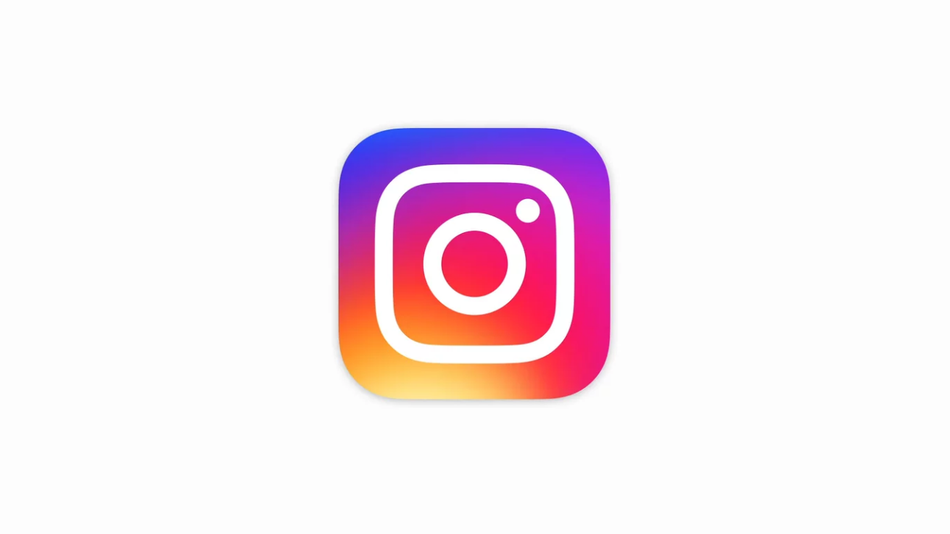 CARNELIAN BAY, CA
7 BED | 4.5 BATH | 5174 SFT | OFFERED AT $3,000,000
Live your Best life on the shores of Lake Tahoe. Designed to entertain large families and groups of friends, the Lakeview Lodge boasts an estate feeling with a main and guest house, classic Tahoe rustic exterior with barked cedar logs and large expansive windows. The main house is well appointed with social spaces off a center kitchen. Feel like royalty as you bask in the Tahoe view and enjoy watching the changing seasons year-round. Guest quarters are quaint and cozy. The Master wing is proportioned with an office, den, walk in closet and luxurious bath. The Guest house sits with an attached 2 car garage, bonus kitchenette, laundry facility and enormous bunk room to house your lively guests and enjoy the splendor of separate living with a peaceful reprise.
Recently remodeled, the interior boasts timeless mountain architecture with a clean contemporary feel. Entertain in style with enough room for an entourage of family and friends, sharing open living with panoramic lake views and quaint, cozy quarters. There is an enormous bonus room with a cement patio for an indoor hot tub. Live life to the fullest, Tahoe style.
Click here to see more…
COMING SOON! 201 SQUAW PEAK ROAD #719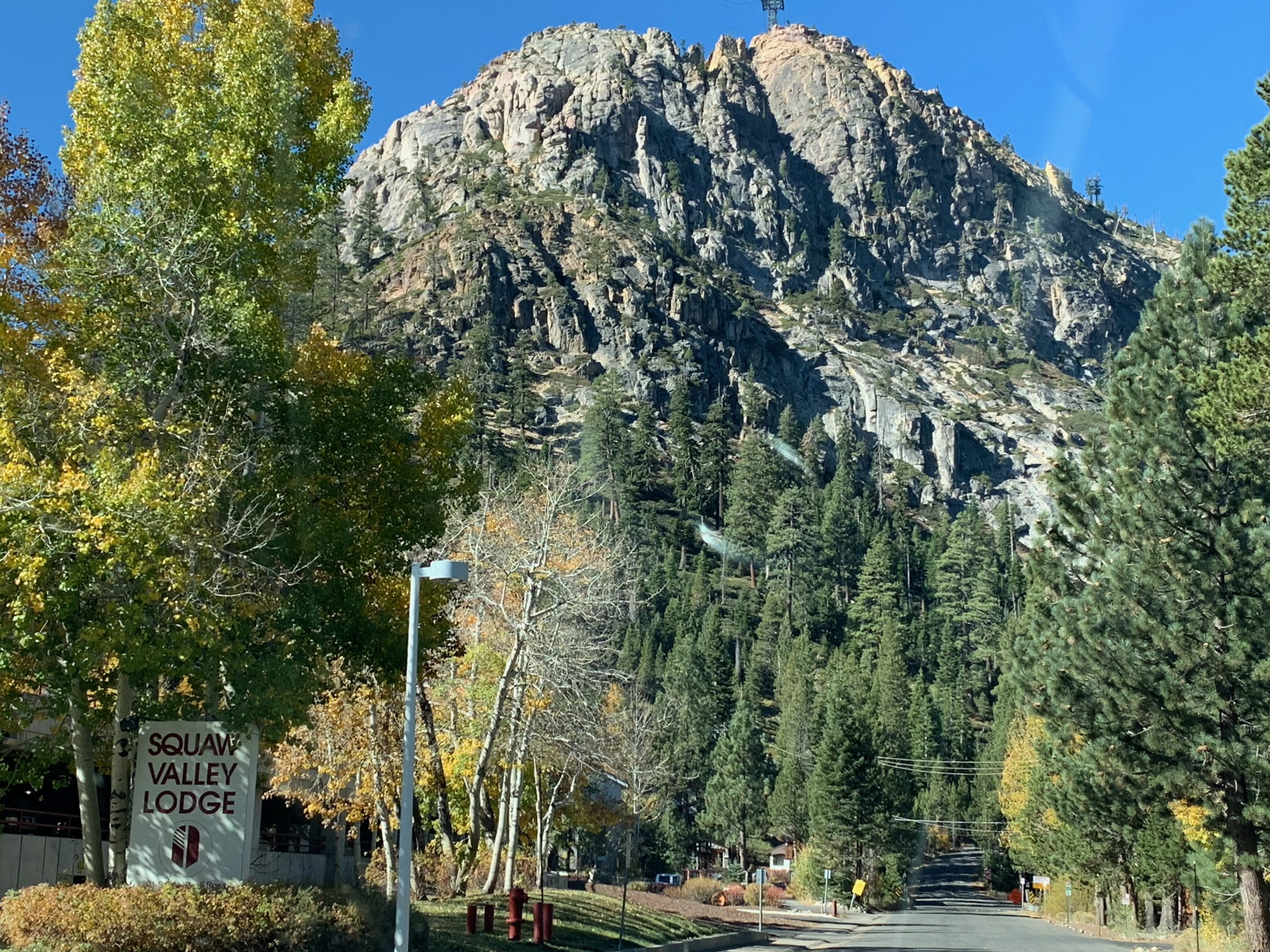 OLYMPIC VALLEY, CA
4 BED | 4 BATH | 1,118 SFT | OFFERED AT $1,750,000
Live your best life in the ultimate getaway in the mountains. Work from your office, ski to your back door and come into the cozy warmth of a sleek, modern unit with ample room for an entourage of your friends and family. The Squaw Valley Lodge offers its members and owners one of the best amenity packages in Squaw with conference rooms, pool, tennis courts, spa, work out facilities and a ski run, right out your door.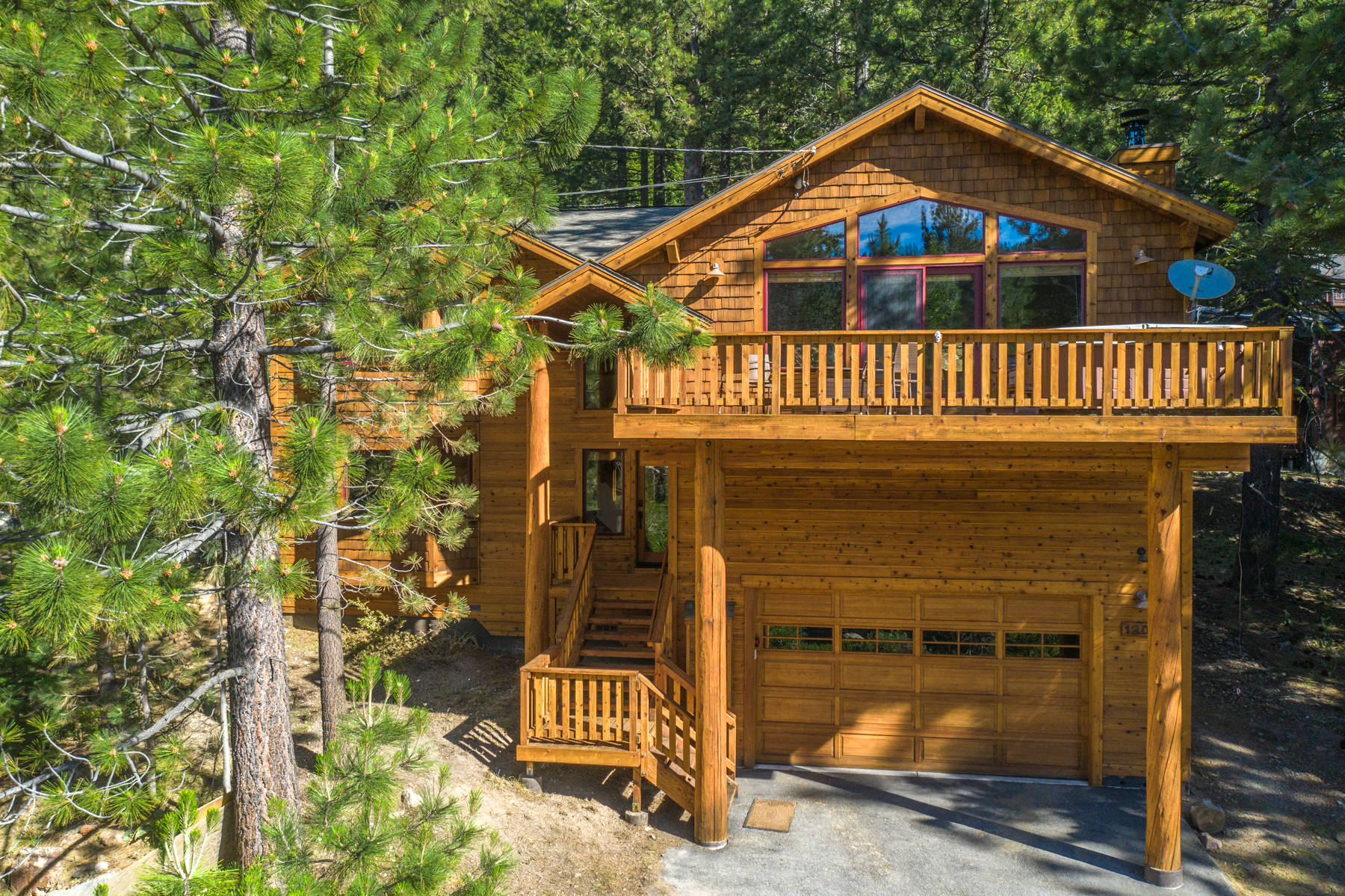 OLYMPIC VALLEY, CA
4 BED | 2.5 BATH | 2631 SFT | OFFERED AT $1,475,000
Fabulous home located in the heart of Squaw Valley. Conveniently located close to the mountain with filtered views and very flexible floor plan for family and groups of friends offering supreme mountain living ready for any 4 season adventure. Living in Squaw Valley offers an tailored lifestyle for the young at heart. Ski the powder in the winter, Bike and hike the endless single track within the forest and peaks in the summer. This Home offers a reversed floor plan with a great room, bonus room, 4 bedrooms and 3.5 baths. Click here to see more…
3 BED | 2 BATH | 1872 SFT | OFFERED AT $775,000
Remember a time when life was simple and cabin life was the best life? Look no further! This quaint cabin is located on a level lot in the heart of Tahoe Donner with ease of access to the amenities and golf center, restaurants and shops of Truckee. It offers a remodeled kitchen, light and bright floor plan enormous game/bonus loft perfect for large families and groups of friends. And with 3 additional bedrooms there is ample space to create your base camp experience with all of the convinces of home. Click here to see more…

Gemme Group is your luxury lakefront estate leader with $62 million in sold lakefronts, year-to-date. If you've been thinking about purchasing or listing a Tahoe lakefront – contact us today! Search Tahoe lakefront listings below…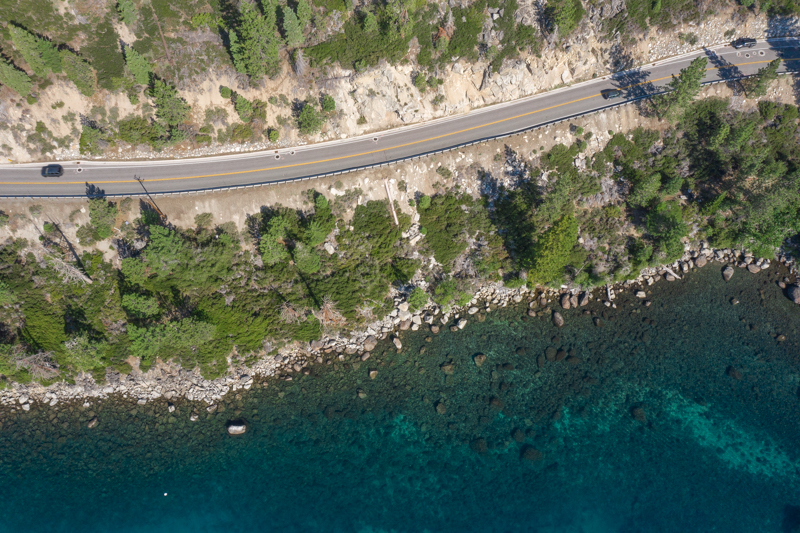 INCLINE VILLAGE, NV
2.3 ACRES | LAKEFRONT LAND LISTING | OFFERED AT $3,000,000
Take this chance of a lifetime to get your foot in the door on one of the last remaining lakefront acreage parcels available in the Lake Tahoe Basin. The beautifully rugged coastline is decorated by the notorious granite rock formations of North Shore's Crystal Bay Cove. Delicate, white sand beneath makes for a turquoise blue waterfront cradling mountain peaks stretching as far as the eye can see. This lot is naturally sheltered by the cove while still having ample exposure to make for breathtaking, expansive panoramic lake and mountain views. Click here to see more…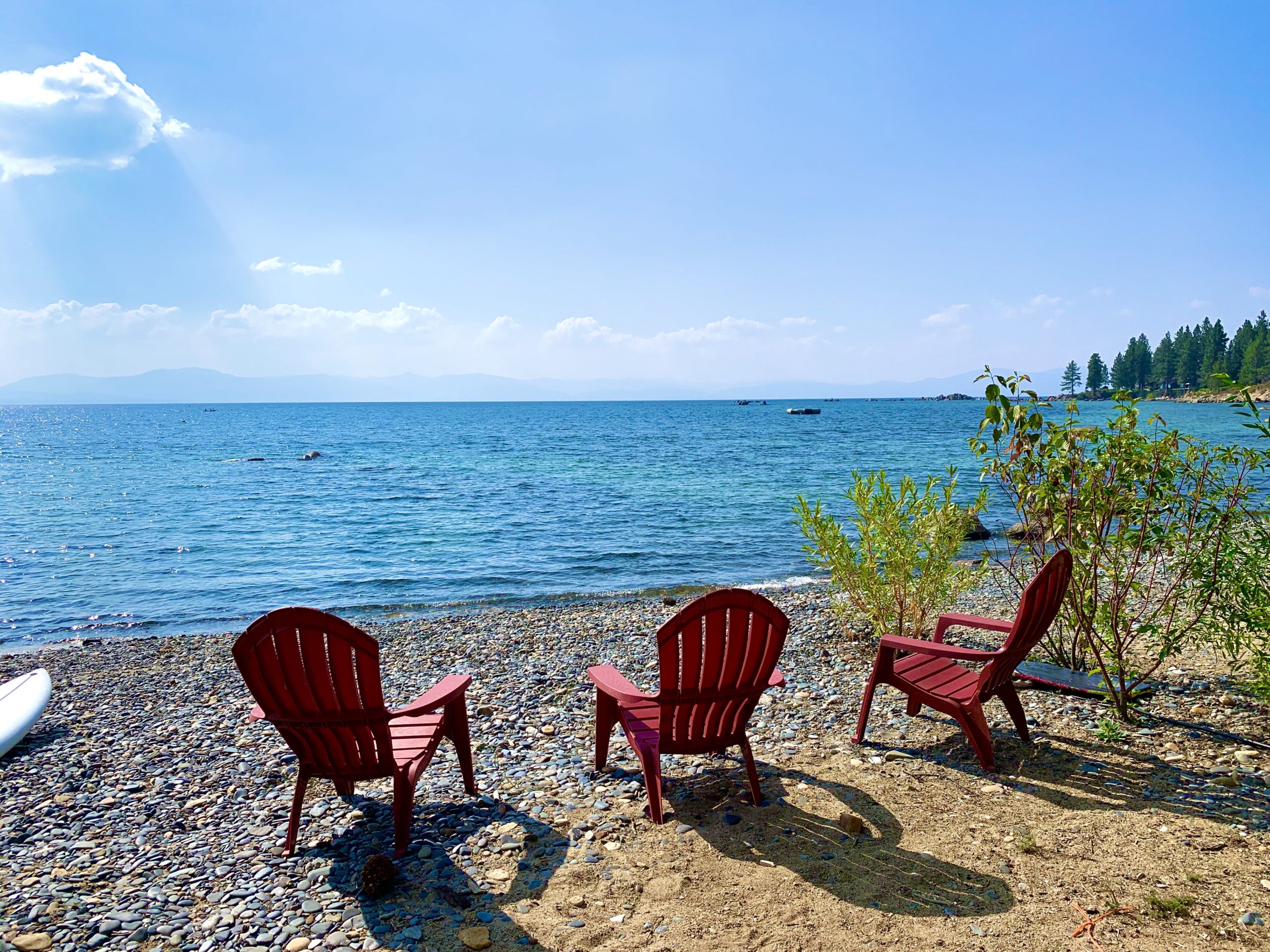 GLENBROOK, NV
3 BED | 2 BATH | LAKEFRONT | OFFERED AT $3,000,000
Located off Hwy 50 to the South of Glenbrook NV, this site is perched with sunset views of Lake Tahoe. A good site to redevelop and a wonderful opportunity to set up tax base in a state that is flexible to meet your savings needs. Click here to see more..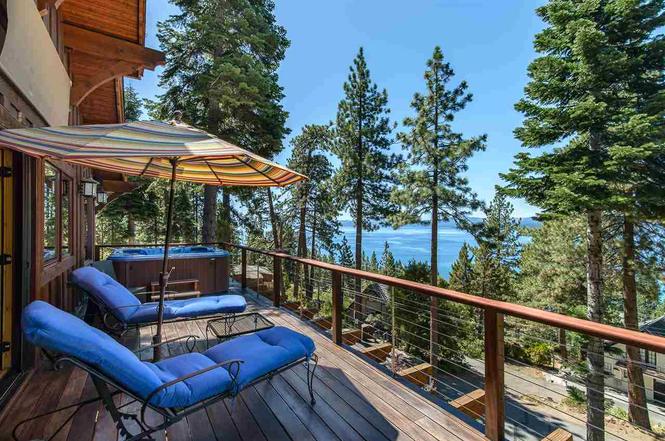 KINGS BEACH, CA
4 BED | 3.5 BATH | 2968 SFT | OFFERED AT $1,649,000
Gorgeous mountain home, drenched in natural light with captivating views of Lake Tahoe from every level!Deftly designed with luxury in mind, you will be impressed by the rich cherry wood floors & cabinets, Brazilian Tigerwood decks, & attention to detail. Perfect for entertaining with two en-suite bedrooms, a gourmet kitchen, surround sound and sauna. After a great day skiing, a day at the beach or shopping, grab a drink at the wet bar, head to the hot tub & embrace the sunset with the lake as the backdrop. Click here to see more…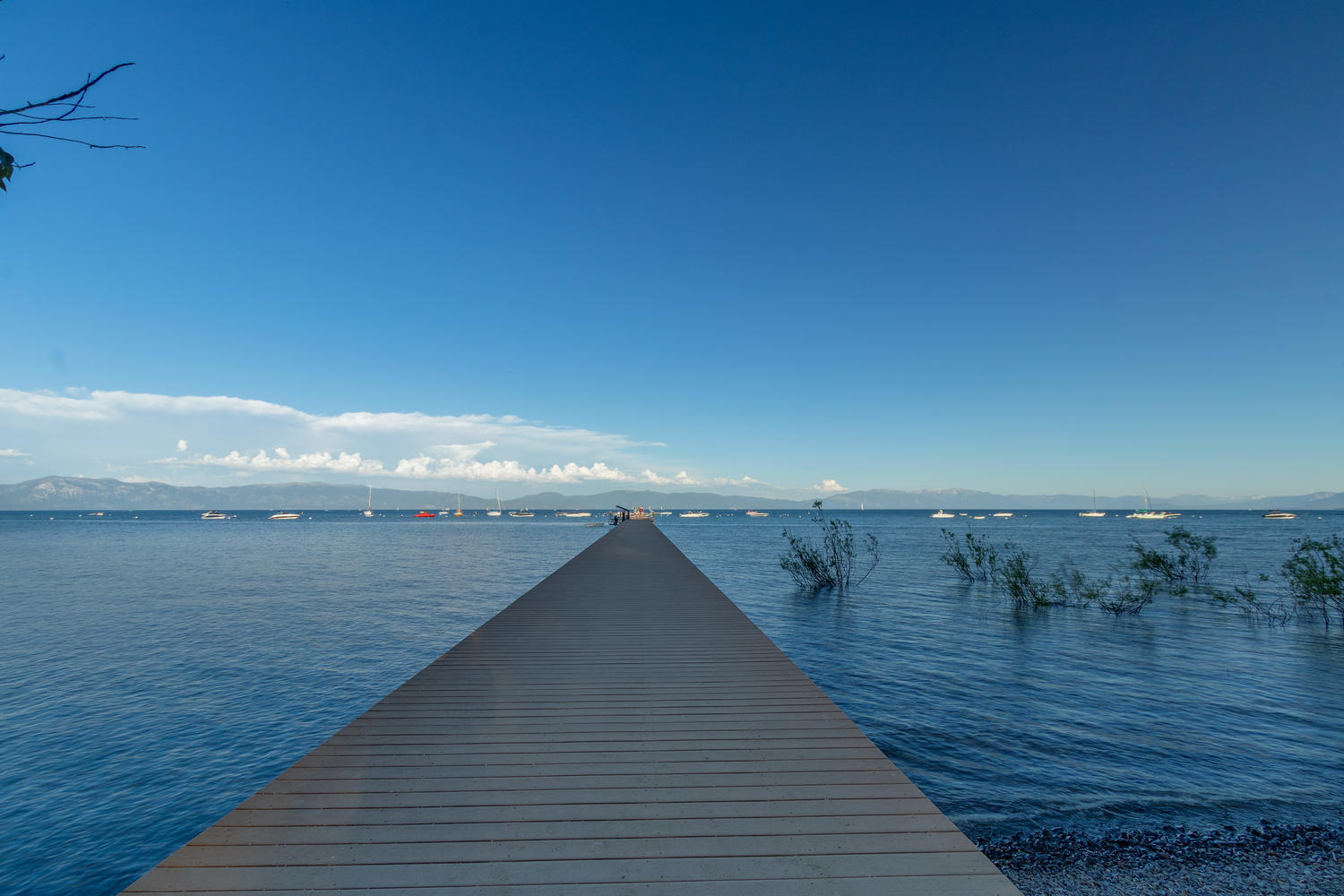 TAHOE CITY, CA
3 BED | 2 BATH | HOA PIER | OFFERED AT $1,100,000
Welcome to one of Tahoe's best kept secrets… Rocky Ridge! A Remodeled unit with a sleek and timeless mountain decor. Large spacious rooms allow for groups of friends and families to gather and celebrate all that Lake Tahoe has to offer. Enjoy fabulous amenities and the beach club with a community pier and buoy field. The upper and lower facilities include tennis & bocce courts, pool, spa and a kids play area. The Home boasts views of Lake Tahoe from the living room balcony. Walk, hike and bike to town to enjoy all that Tahoe City offers. Click here to see more…
LAKE TAHOE EVENTS
LOOKING FOR EVENTS DURING THE COZY DAYS OF WINTER? COME VISIT US… WE HOPE TO SEE YOU OUT THERE!
THE GEMME GROUP MISSION IS TO LIST AND SELL THE FINEST LUXURY REAL ESTATE THROUGHOUT THE LAKE TAHOE REGION AND TO PROVIDE VALUABLE ACCESS AND RESOURCES LOCALLY AND AROUND THE GLOBE TO OUR CLIENTS.
"WE WELCOME THE OPPORTUNITY TO HELP YOU OR SOMEONE YOU LOVE" – DG
CALL OR TEXT DAVID AT 530.277.8881 OR EMAIL DAVID@GEMMEGROUP.COM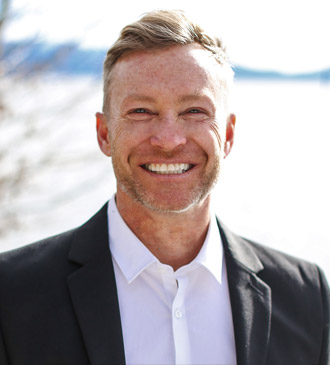 SINCERELY,