Are you and your home ready for Winter 2016-2017?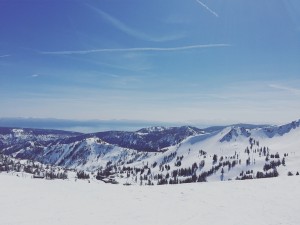 Here we give you our personal tips and tricks to making sure you're ready for anything mother nature brings us, from winterizing your home to getting your ski gear dialed.
YOUR HOME
If you've recently purchased a new home up here in Lake Tahoe, you may not be familiar with all the nuances Winter in Tahoe brings. Here are a few of our recommendations to ensure your house and its infrastructure is protected as best it can be throughout winter:
Change furnace filters
Have your landscapers winterize the yard and any exterior water lines!
Install storm windows and/or dual panes windows if you've still got single pane windows!
Insulate your pipes
Move outdoor furniture into a inside space, or turn upside and cover so snow doesn't sit and destroy them
Get your shovels and ice scrapers ready
Purchase a bag of sand or salt for those icy walkways
If you're going to be away from your Lake Tahoe home for longer than a few days, it might be a good idea to shut off your water and drain your pipes to ensure they don't freeze and burst.
Set your thermometer for 55 degrees or higher if you're heading out of town to help protect your home from freezing.
Sweep your chimney, and make sure its burning properly and check draft up.
Inspect your roof for any missing, loose, or broken shingles. With a metal roof, make sure all screws are nicely fastened!
Verify and update your homeowner's insurance policy to ensure you're properly covered!
YOUR LIFE
If you love skiing, snowboarding, sledding, snowshoeing, or rolling and running through the snow, then make sure you've got yourself dialed from head to toe this winter:
Make sure your cold weather clothing is waterproof, warm and protects you!
Ski pass or back country ski awareness.
Don't forget your gloves.
Skis are tuned.
Don't forget your poles.
Don't forget your boots.
Ski Socks 🙂 Regular socks aren't great in ski boots.
Make sure your helmet is up to date and hasn't been damaged in a previous fall.
Car has four wheel drive or snow tires. Always bring chains, and don't drive in foul weather.
Ensure the heater in your car is working and you've got plenty of below freezing windshield wiper fluid.
Pack good sturdy boots for snowy icy conditions.