WARM WEATHER, LONG DAYS & BBQ'S
I am so stoked that we are finally in Summer and enjoying the splendor of warm weather, long days, festivities with families and friends! I absolutely love this time of year, with days on the boats, spring skiing still enforce and of course my favorite sport mountain biking. The creeks are spilling over their banks, there is still snow on the Rubicon Trail and high country single tracks. We are so blessed to have the lake once again filled to its brim.
The Tahoe real estate market is like a bear coming to a beach picnic. Its a fat hairy slow moving beast that you want to cuddle but it still wants to eat all the food in the cooler. Below are some talking points pointing separated into North Lake/Truckee and Incline Village.
CA – Northlake, Westshore, and Truckee – Single Family 1M+
The Average List price is $3.2M with a Median List price of $1.9M

The Highest Active Listing is $35M

The Highest Sale was $15M this quarter up from $12.95M (8% increase)

The Average Sold price is $2.3M with a Median price of $1.625M

Currently there are 147 Active, 221 Sold, and 32 Pending Properties

The Avg Pending $/SF is $819/SF (1% decline)

The Avg Sold $/SF is $825/SF

The Avg Active $/SF is $1,124/SF

The Avg Days on the Market of the Sold inventory was 60 days.

The Avg Days on the Market of Pending Inventory is 30 days.
NV- Incline Village & Crystal Bay – Single Family 1M+
Average List price $4.7M with a median of $3.55M

Highest List Price is $28.85M

Highest Sale this was $22.8M

Average Sold Price is $4.78M

Currently there are 82 Active, 43 Sold, and 15 Pending Properties

Avg Pending $/SF is $1549.SF

Avg Sold $/SF is $1,234/SF

Avg Active $/SF is $1,244/SF

Avg Days on the Market for Sold Inventory is 137 days.

Avg Days on the Market for Pending Inventory is 107 days.
SUMMARY –
We are seeing properties in both markets sitting on the market longer than the past quarter. Both markets are seeing good properties go fast and outlier sales in the upper end. We should expect to see price cuts in the Active inventory to be more alignment with the sold pricing. And I would expect to see price cuts coming into fall of 5-10% with the inventory that is seemingly priced out of the market. Basically, our market has normalized to pre covid performance and trends and the Seller's that want to hold their price are going to be left behind as more inventory comes on. Buyers have a wonderful opportunity to come in at Sold pricing with their offers and get ahead of the curve. Now that we are through the 4th we should see more offers coming in, and properties going pending over the next month.
There are a ton of concerts, events, and fun activities going on throughout our communities, be sure to scroll down to the bottom of the page and click on the links for your specific region.
Thank you for reading our newsletter and if you have questions, you are welcome to call me on my direct line at 530.277.8881 or email me at David@GemmeGroup.com
"We welcome the opportunity to help you or someone you love"

ACTIVE LISTINGS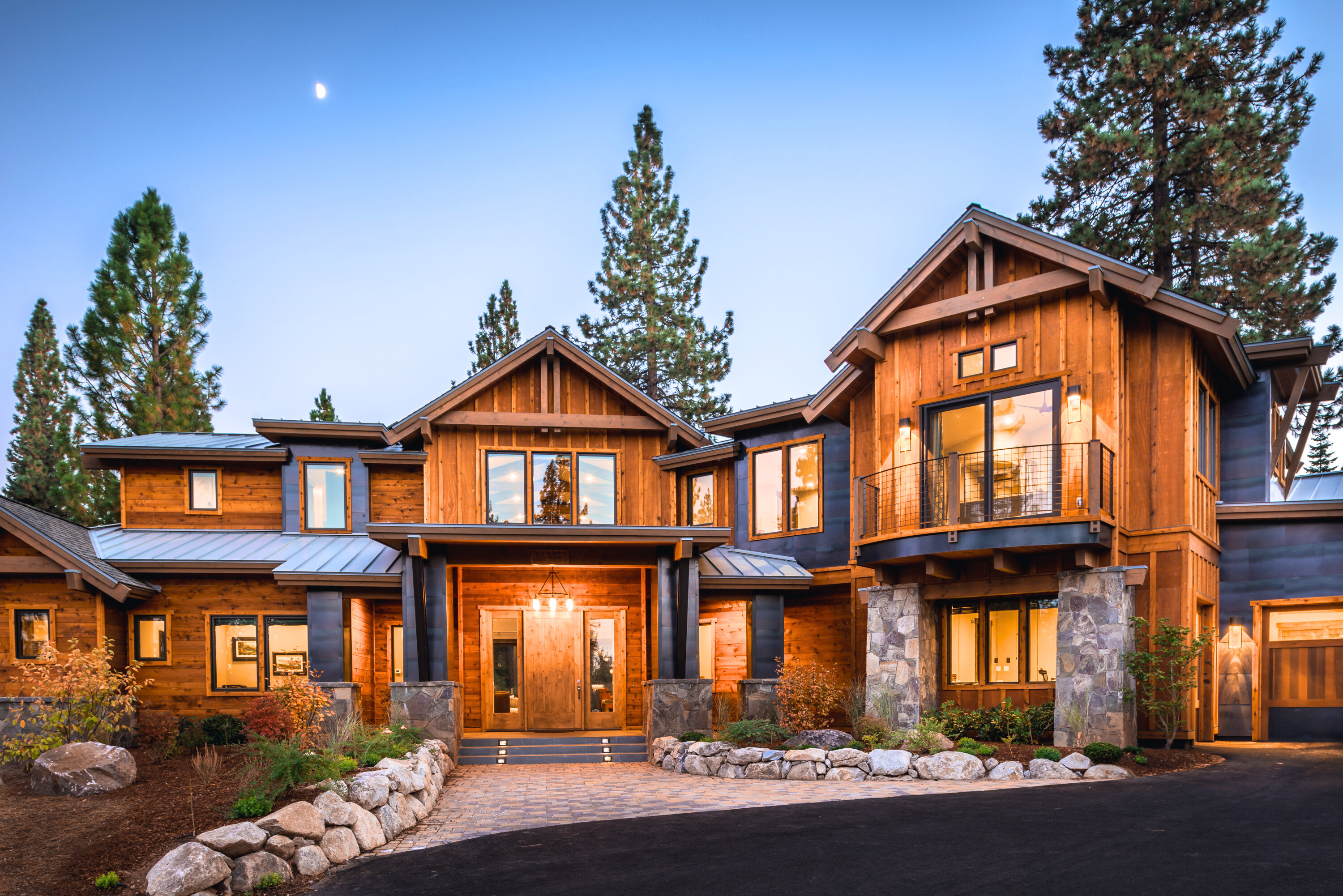 4 BED | 4.5 BATH | 4,505 SF
Schaffer's Mill, Truckee – A mountain contemporary masterpiece with cathedral ceilings, grand common areas, media room, spacious loft, and enough bedrooms to have your friends and family sleep comfortably. This stunning retreat is the perfect blend of luxury and comfort, offering peace to those seeking a tranquil lifestyle, access to the shopping and restaurants of old town Truckee, and all the activities to live you best life.
CLICK HERE FOR MORE DETAILS.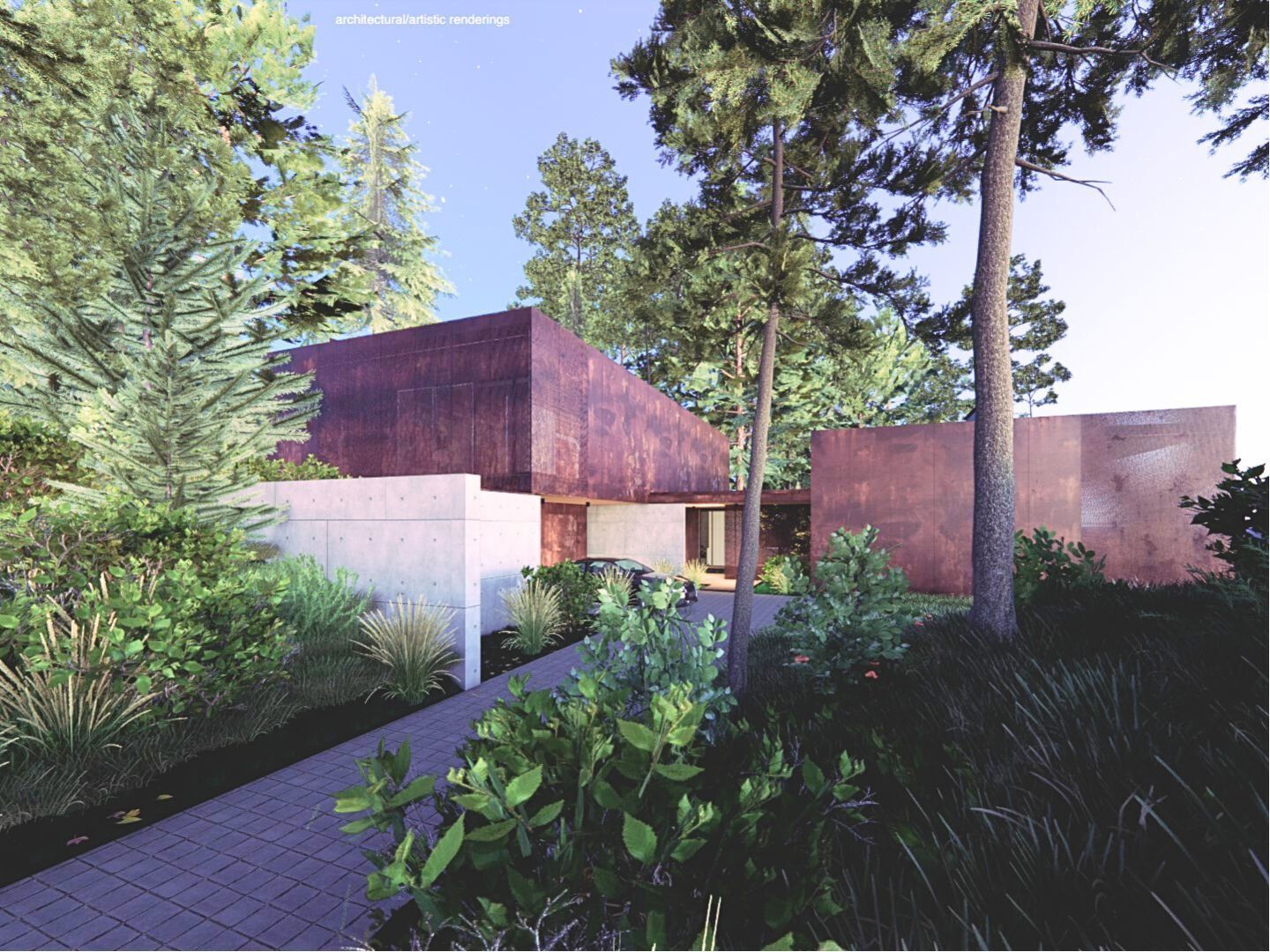 4 BED | 4.5 BATH | 5,700 SF
Situated on Lake Shore Blvd, Incline Village's prime street, this project enjoys a central location near Sand Harbor, Incline & Cedar Beach, Tunnel Creek bike trail, Diamond Peak ski resort, and downtown. Designed by Faulkner Architects, this contemporary home showcases sleek concrete finishes and atrium spaces with forest views. Minimalist design, open permit for transfer. Make Incline Village your primary residence with Nevada's tax incentives, including no state income tax for individuals and corporations.
CLICK HERE FOR MORE DETAILS.

COMING SOON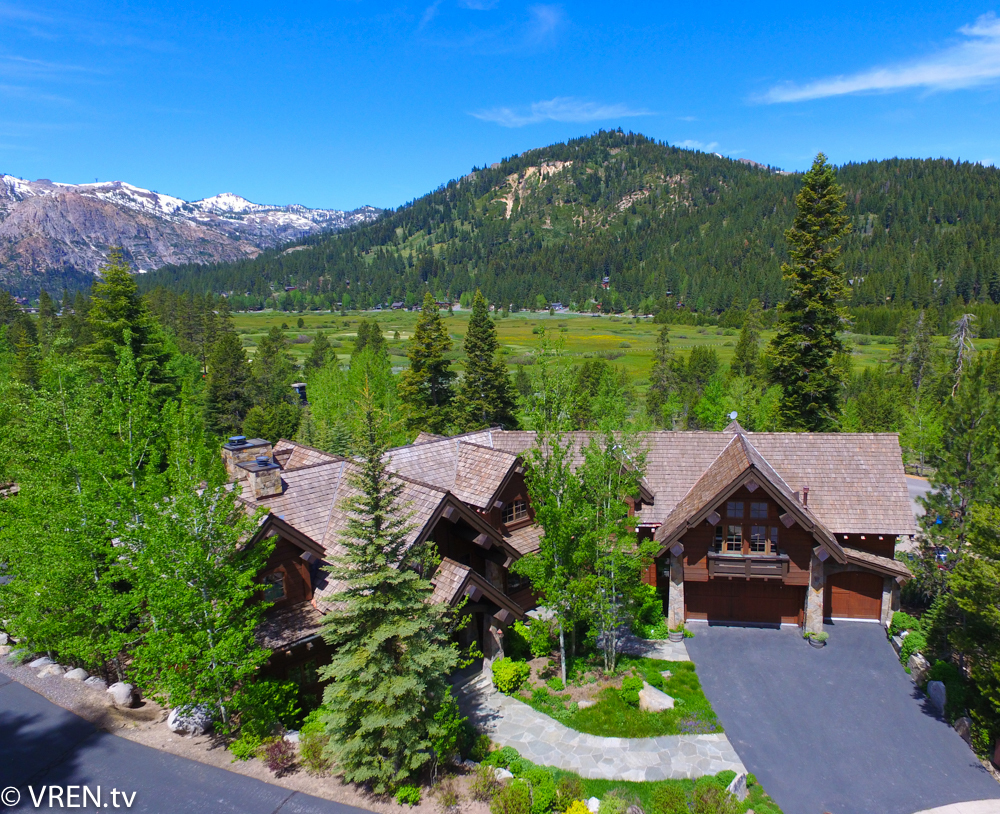 3080 Broken Arrow Place | Olympic Valley, CA
6 BED | 6.5 BATH | 5,970 SF
Going Live August 3rd 2023
Live your best life in the Broken Arrow Lodge in Olympic Valley. Walk to the ski resort, enjoy mountain views from the palatial patio. European-inspired retreat with 6 beds, 6 baths, rustic charm, modern design. Towering fireplace, private library, media room, and more.
INFORMATION AVAILABLE UPON REQUEST.

UNDER CONTRACT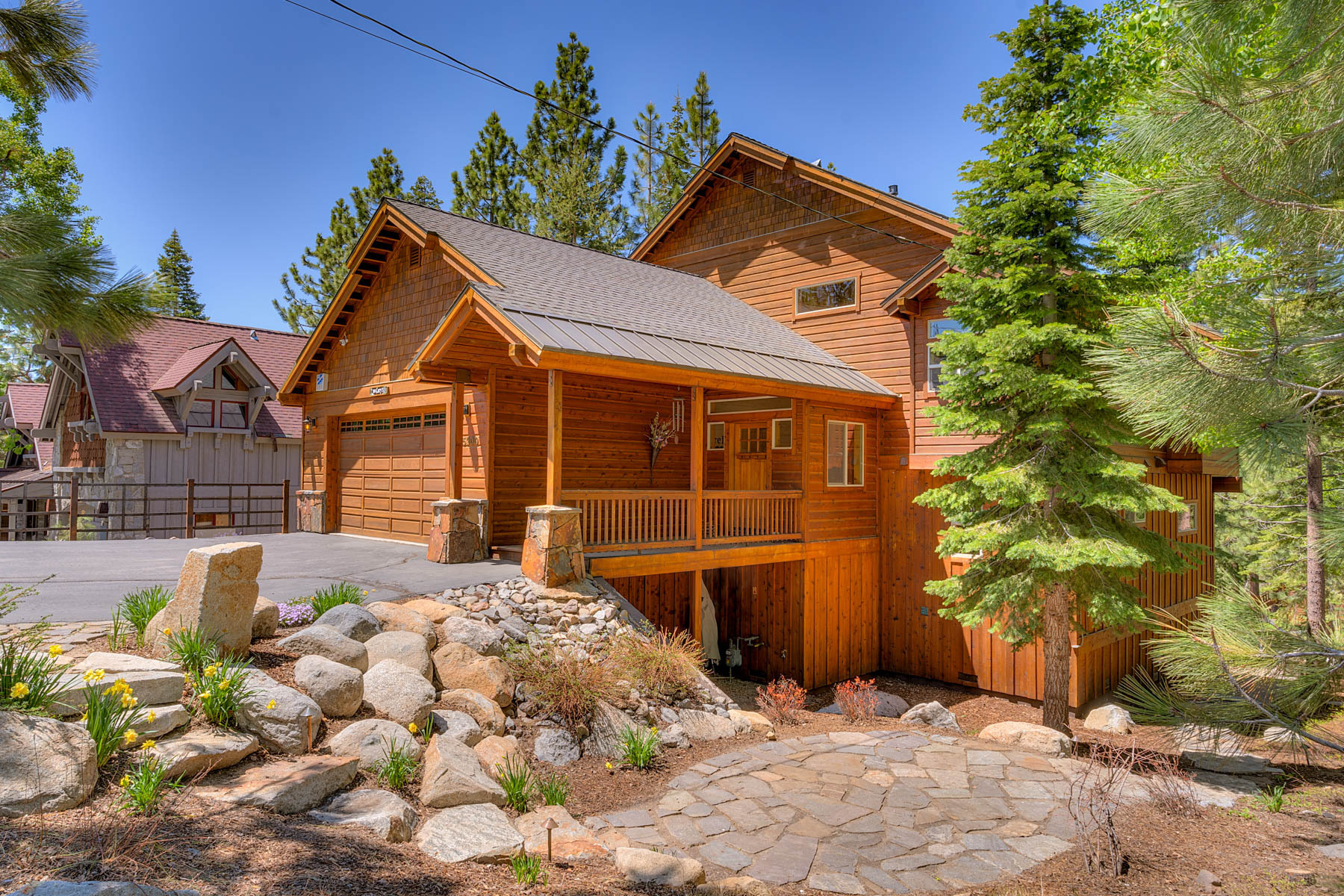 4 BED | 3.5 BATH | 2,748 SF
Discover the epitome of luxury living in this magnificent 4-bedroom, 3.5-bathroom house nestled within the breathtaking beauty of Truckee's Tahoe Donner community. Boasting stunning views of Hawks Peak and a prime location backing to the Nordic Center, this exceptional property offers an unrivaled experience for those seeking the ultimate mountain retreat….
CLICK HERE FOR MORE DETAILS.

JUST SOLD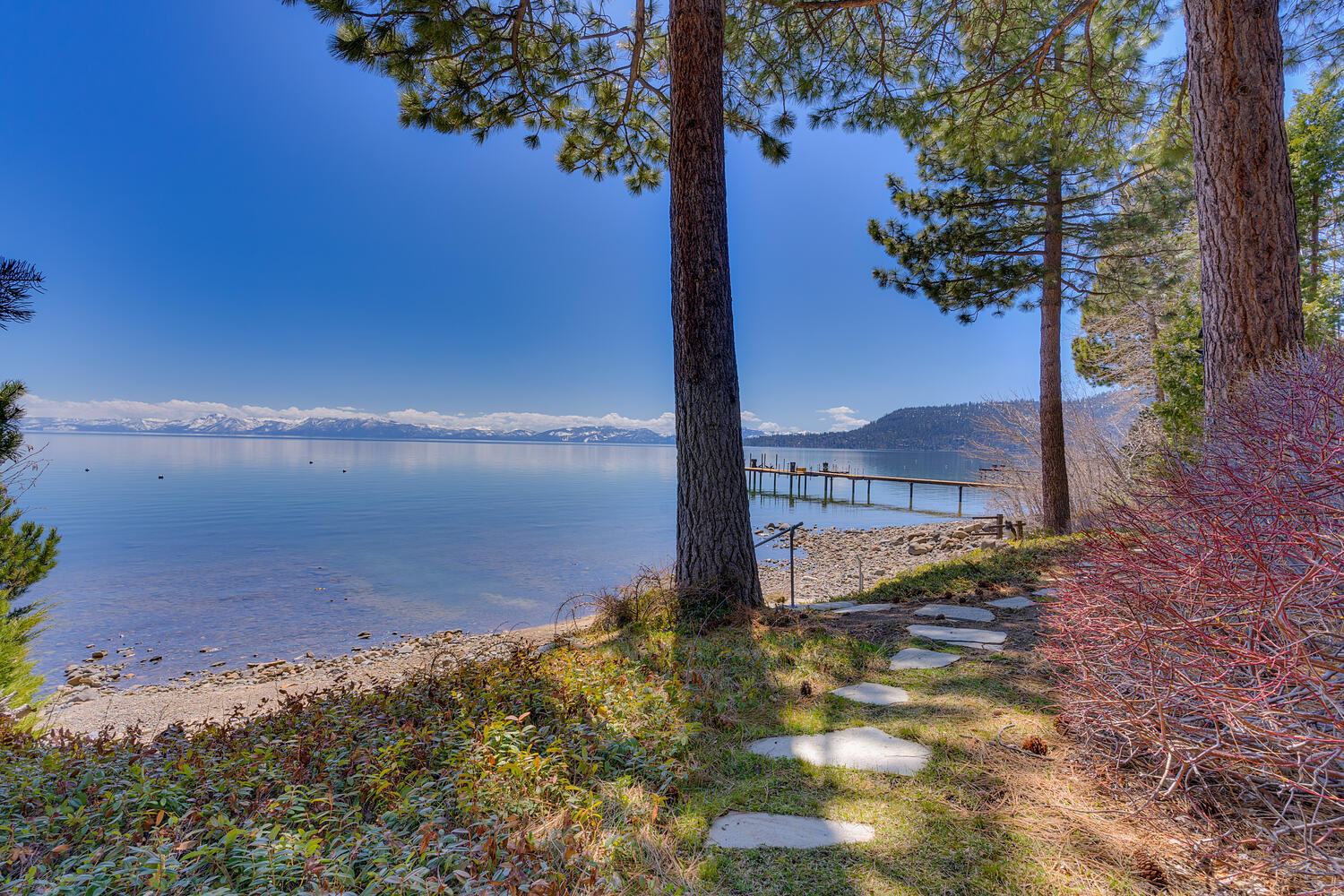 5 BED | 4.5 BATH | 3,442 SF
Like many properties in Lake Tahoe, this property had an illustrious history and a wonderful story to be told. Our extensive knowledge and history of working with family trusts and estates, market expertise, and local connections made this sale possible. With seamless coordination, we achieved a satisfying outcome for everyone involved.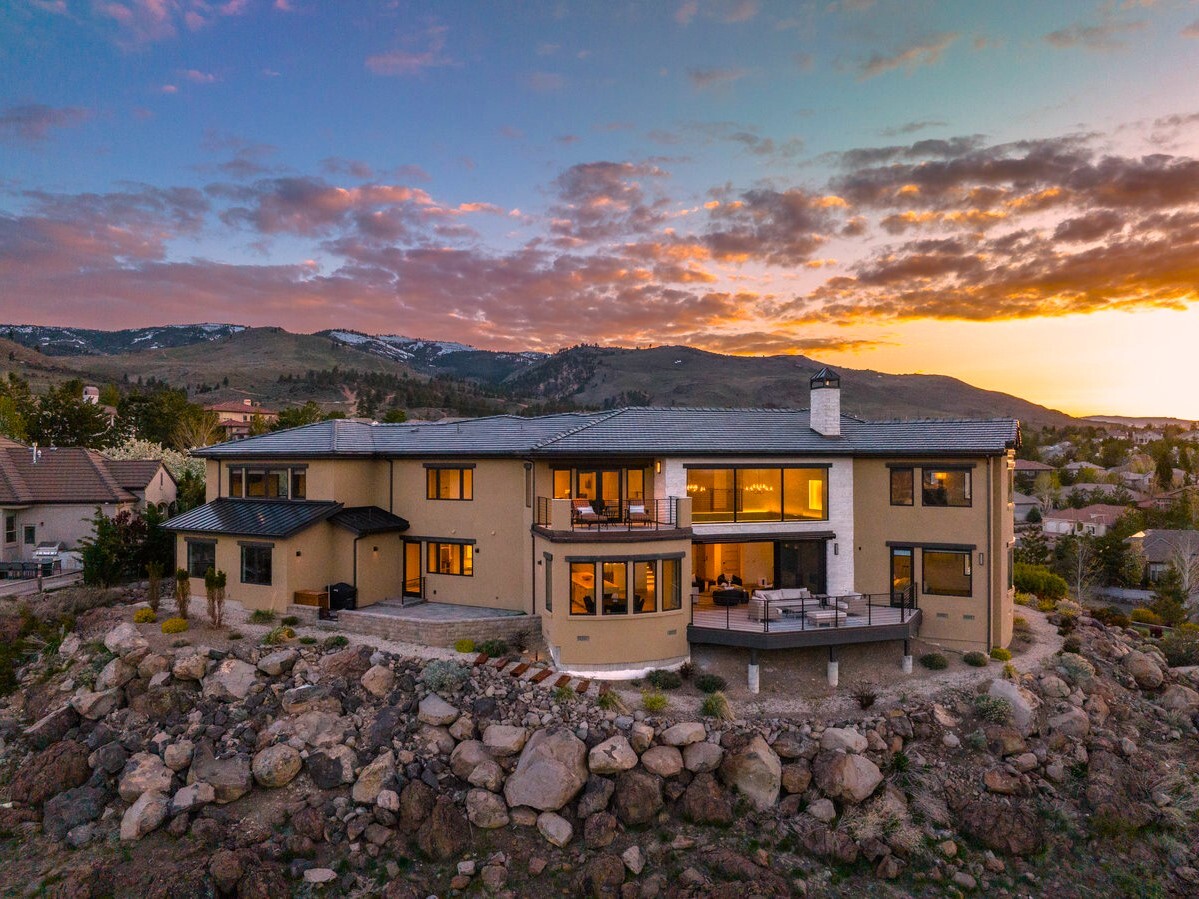 3 BED | 5 BATH | 6,621 SF
Perched overlooking Reno, 4780 Buckhaven Ct, an exceptional new home in Reno, Nevada that boasts breathtaking views of the city and the majestic Sierra Nevada mountains. Nestled in the picturesque South West Reno neighborhood of Coughlin Ranch, in the gated community of Mountain Shyre, this stunning property is the perfect blend of luxury, comfort, and natural beauty.
CLICK HERE FOR MORE DETAILS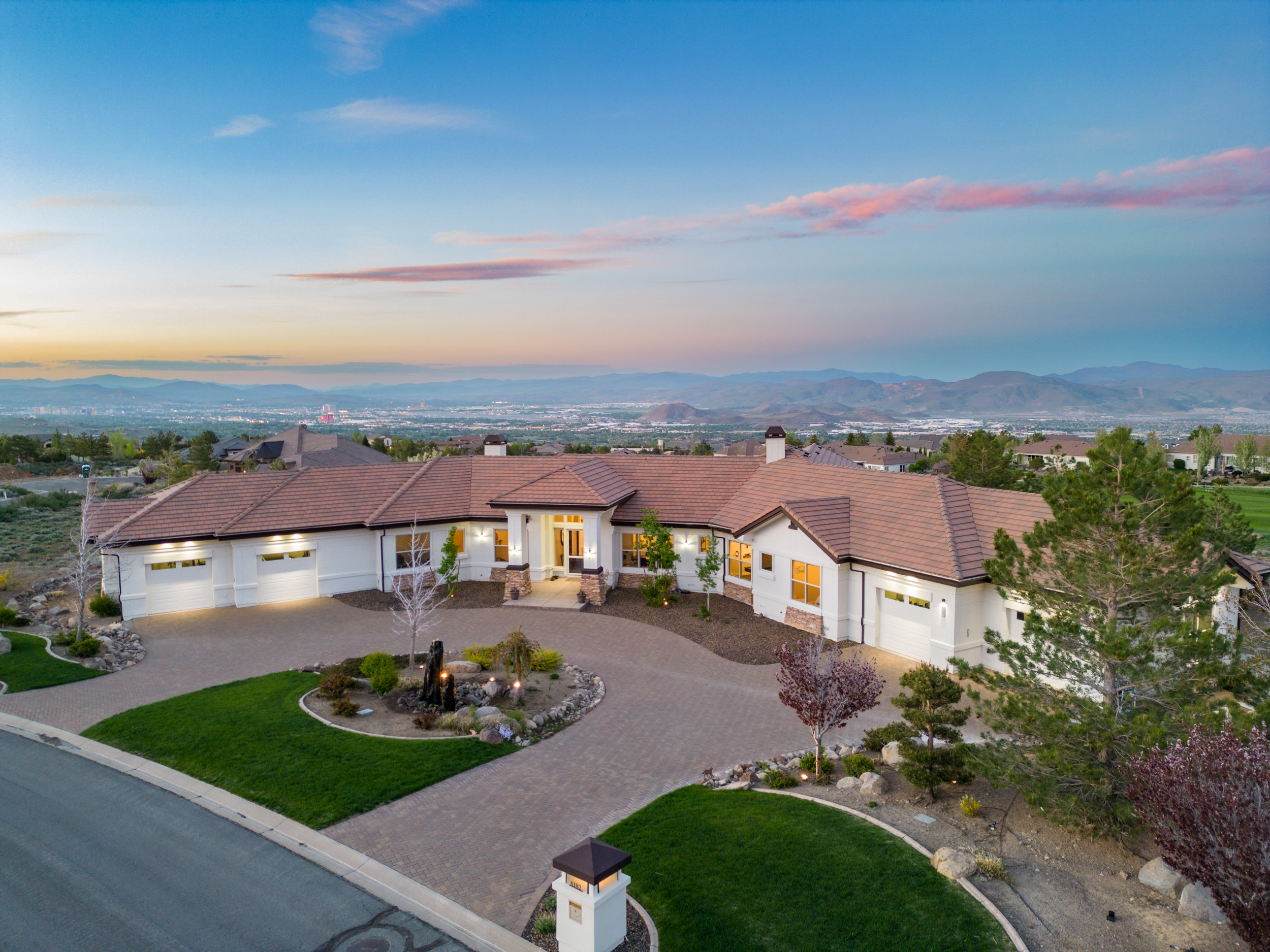 4 BED | 4 BATH | 4,003 SF
This exceptional home, offers a luxurious and contemporary living experience. Perfectly positioned on the 3rd hole of the Challenge Course, it provides breathtaking 270-degree views of Reno, snow-capped peaks, and refreshing mountain breezes.
CLICK HERE FOR MORE DETAILS.

NORTH & WEST SHORE LAKEFRONT Q2 UPDATE
Summer is in full swing in beautiful Lake Tahoe. The beaches are packed, buoy fields are at capacity, and lake levels are at their peak. It's that time of year, when family time takes priority, your BBQ is a staple in your life, and a moon rise over the lake ignites your soul…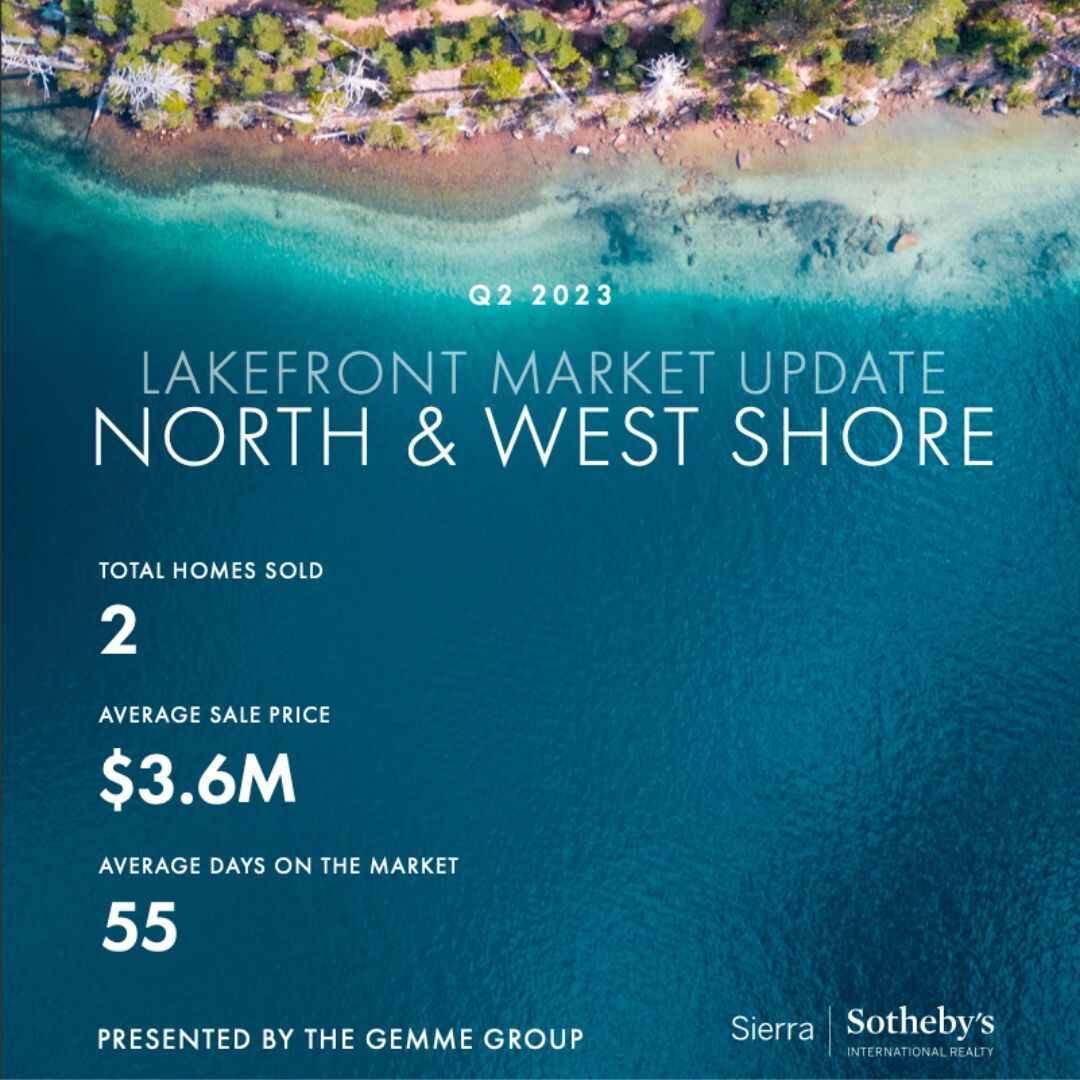 OLYMPIC VALLEY Q2 UPDATE
Summer is in full swing in beautiful Olympic Valley, CA, bringing a sense of fun, peace, and restoration after the winter season. The meadows are bursting with colorful blooms, beckoning you to explore on a morning hike or bike ride that promises endless adventures…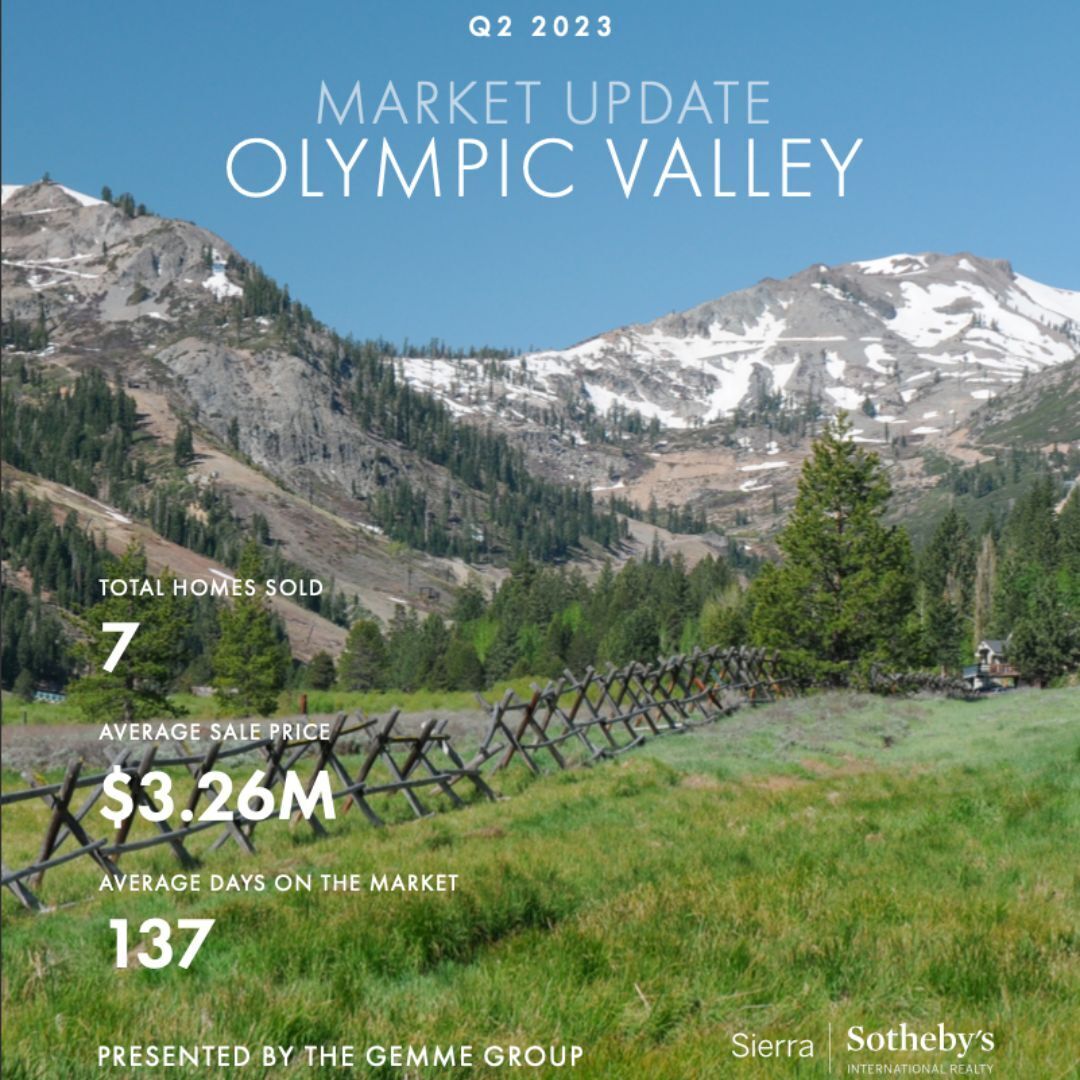 Q2 REGIONAL MARKET REPORTS

SUMMER MUSIC EVENTS
Tuesday – Bluesdays in the Village at Palisades Tahoe
Free Concert Series, Every Tuesday in Olympic Valley, 6-8:30 PM, June 21- August 30.
Wednesday – Music in the Park- Truckee Regional Park
Free Concert Series, Every Wednesday 6:30-8:30 PM from June 21 – August 30.
Every Thursday Downtown Truckee is closed off for one of the best community events in the area. Live Music, Food, and Family Entertainment. 5-8:30 PM June 22-August 10
Friday – Music on the Beach- Kings Beach
Free Concert Series, Every Friday 6-8:30pm June 16 – September 1
Sunday – Concerts at Commons Beach- Tahoe City
Free Live Music Every Sunday 4-7 PM in Tahoe City. June 18- September 3.
All of these events are free to attend.

LOOKING FOR A LAKEFRONT ESTATE?
We have you covered! Click the links below to see all the active inventory in the Lake Tahoe waterfront home market.

"We welcome the opportunity to help you or someone you love"